[In Featured New Properties]
(CO-3390) OCEAN VIEW THREE BEDROOM HOUSE IN BIG CREEK

(CO-950) COMMERCIAL WATERFRONT LOT IN THE HEART OF DOWNTOWN!

(C0-1790) AFFORDABLE TWO BEDROOM OCEAN VIEW CONDO!

(SO-210) BEAUTIFUL JUNGLE HOME WITH CARIBBEAN VIEWS!

(CO-4650) TITLED FOUR BEDROOM HOME ON BLUFF BEACH!

(C0-3600) TITLED THREE BEDROOM HOUSE ON ISLA COLON!

(CO-1190) TITLED 5 ACRES OF UNSPOILED JUNGLE IN PAUNCH!

(CO-2300) TITLED ISLAND HOME ON ISLA COLON!

(CO-7500) TITLED OCEAN FRONT PROPERTY IN BOCAS DEL DRAGO

(CO-4250) SPACIOUS LUXURY VILLA IN BOTANICAL GARDEN!

(MN-1000) 94 ACRE TITLED JUNGLE PRESERVE WITH LOTS OF WATER FRONTAGE!
See more properties..
home > bocas del toro properties > $200-300k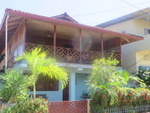 (CO-1400) CUSTOM FOUR BEDROOM HOME IN THE HEART OF BOCAS TOWN: $185,000 This four bedroom, three and a half bath custom home is one of my favorites in Bocas Town. The layout is perfect for entertaining and makes for a great quaint Bed & Breakfast. Upon entering you have the option of going upstairs or continuing.....CLICK LINK FOR MORE INFO.....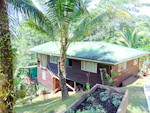 (CO-2300) TITLED ISLAND HOME ON ISLA COLON!: $230,000 Along a lush jungle drive you will find this island style 3 bedroom 2 bath home located in a small community less than 10 minutes out of town. Vista Linda consists of 7 homes that are all staggered along the hills side with views of the ocean and tropical jungle.....CLICK LINK FOR MORE INFO!


(MS-220) 84 ACRES OF PRISTINE JUNGLE: Jungle and Sea! This waterfront property has over 54 acres of TITLED land and 27 acres of ROP land plus 2 small islands and is located in a quiet and secluded area known as Aguacate in the Chiriqui Bay. There is over 2,000 feet of waterfront, manicured gardens.....CLICK LINK FOR MORE INFO.....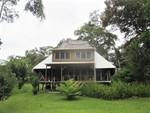 (SC-2600) TITLED UNIQUE CARIBBEAN HOME ON SAN CRISTOBAL: $295,000 This home, on a 2 acre waterfront lot on San Cristobal, was constructed by an American carpenter with lots of local hardwoods and craftsmanship. The main structure, is currently a one bedroom, one bath. It is an open concept with lots of outdoors spaces. CLICK LINK FOR MORE INFO!


(BA-500) TITLED HOME ON THE CARIBBEAN OCEAN WITH BREATHTAKING VIEWS AND BREEZES: PRICE REDUCTION! NOW $225,000 Titled Ocean Front 2 Bedroom, 2 bath home with loft situated on an 1/2 acre of land. The open living room and kitchen area takes full advantage of the views and breezes.....CLICK ON LINK FOR MORE INFO....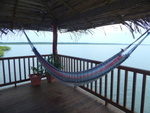 (BA-290) INCOME PRODUCING TOURIST DESTINATION ON ISLA BASTIMENTOS: PRICE REDUCTION: $220,000 There are two houses, one of land and one over the water in the perfect escape from everyday life. The property is located on the island of Bastimentos, which is a 25 minute boat ride from Bocas town. CLICK LINK FOR MORE INFO....



(CO-1000) SMALL RESORT/RENTALS OVER THE WATER: $270,000 Located in Saigon Bay this property has great potential as a small resort and/or renting out as long-term rentals. Each of the three over-water studio cabinas are approximately 600 sq ft with kitchen, bath, living area and private deck. Very rare property with street and water access! CLICK ON PHOTO FOR MORE INFO.....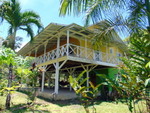 (C0-2590) TITLED OCEAN VIEW HOME ON ISLA COLON: SOLD! This affordable island home is in the perfect location just 10 minutes from Bocas town and minutes to the beach. Consisting of 2 bedrooms, 1 bathroom, large open floor plan and ample deck space this home is ideal for a private residence or investment property.....CLICK LINK FOR MORE INFO!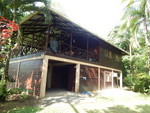 (CO-6000) TITLED OCEAN VIEW HOME ON ISLA COLON!: SOLD! If you are looking for a full-time or part-time residence in Bocas del Toro with ocean views and outdoor living space this a must see. This 3 bedroom, 2 bath with bunk room has an excellent rental history. Upstairs you will find an expansive large front porch.....CLICK LINK FOR MORE INFO!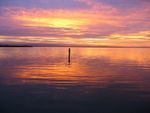 (CO-2501) WATERFRONT GUEST HOUSE FOR SALE ON ISLA COLON!: SOLD! This private guest house consists of 5 large bedrooms, 5 bathrooms, kitchen, living room, upstairs and downstairs waterfront porches, dock and utility room. lt is located outside of the Bocas Town on Isla Colon and built over the waters.....CLICK LINK FOR MORE INFO!


(CO-4800) TITLED WATERFRONT PROPERTY WITH LOTS OF POTENTIAL: SOLD! Located in Saigon bay this waterfront property has incredible potential and is an income producing property. This property consists of 2 TITLED waterfront lots with large shade trees, one car garage with storage, seawall....CLICK LINK FOR MORE INFO.....


(SO-700) TITLED WATERFRONT HOME ON SOLARTE: SOLD! This is a rare opportunity to own a Titled Caribbean home right on the water and just 10 minutes from Bocas Town. This 2 bedroom, 1 bath with large loft is situated on an elevated 1/2 acre lot with incredible ocean .....CLICK ON LINK FOR MORE INFO....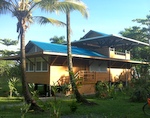 (CO-6500) TITLED HOME WITH OCEAN VIEWS ON ISLA COLON: SOLD! This TITLED home is located in the desirable area of Big Creek, just 10 minutes from Bocas. This 2 bedrooms, 1 bath, open kitchen and upstairs seating area this home is perfect for a full time residence or vacation rental. LOCATION, LOCATION, LOCATION.....CLICK ON LINK FOR MORE INFO.....



(MN-300) THREE BEDROOM HOUSE WITH 10+ ACRES OF BEAUTIFUL LANDSCAPED WATERFRONT PROPERTY: SOLD! In Bocas we have all kinds of property for sale, but not many like this one. This property has had all the "hard work" done by the current owners. This elevated property has a 3 bedroom 3 bath house with lots of fruit bearing trees, pineapples.....CLICK LINK FOR MORE INFO.....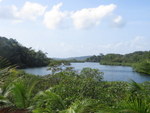 (SO-350) 8.5 ACRES OF TRUE CARIBBEAN PARADISE ON ISLA SOLARTE: SOLD! Located just 25 minutes from Bocas town on Isla Solarte this 10 acre piece of paradise is waiting for you. With gentle flowing hills, peaceful calm waters and incredible views this property is one of a kind. As you explore the manicured grounds.....CLICK ON PHOTO FOR MORE INFO.....