[In Featured New Properties]
(C0-1790) AFFORDABLE TWO BEDROOM OCEAN VIEW CONDO!

(SO-210) BEAUTIFUL JUNGLE HOME WITH CARIBBEAN VIEWS!

(CO-4650) TITLED FOUR BEDROOM HOME ON BLUFF BEACH!

(C0-3600) TITLED THREE BEDROOM HOUSE ON ISLA COLON!

(CO-1190) TITLED 5 ACRES OF UNSPOILED JUNGLE IN PAUNCH!

(CO-2300) TITLED ISLAND HOME ON ISLA COLON!

(C0-2590) TITLED OCEAN VIEW HOME ON ISLA COLON

(CO-7500) TITLED OCEAN FRONT PROPERTY IN BOCAS DEL DRAGO

(CO-4250) SPACIOUS LUXURY VILLA IN BOTANICAL GARDEN!

(MN-1000) 94 ACRE TITLED JUNGLE PRESERVE WITH LOTS OF WATER FRONTAGE!

(MN-320) 34 BEAUTIFUL ACRES LOCATED IN TIERRA OSCURA
See more properties..
home > bocas del toro properties > $500k+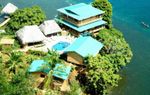 (IS-1000) TROPICAL ISLAND GETAWAY!: $499,000! Live a vacation all the time here!!! Family oriented for a residence or vacation home. This cozy island just off Isla Solarte would be the envied trophy of just about everyone who ever dreamed of owning their own Caribbean Island. CLICK LINK FOR MORE INFO.....


(CO-7495) TURN-KEY BEACH FRONT BED AND BREAKFAST IN PLAYA BLUFF: $695,000 The Guest House is a 2 story Caribbean home ideal for taking in the tropical landscaping, ocean views and breezes. Guests are welcomed upstairs to a large veranda with locally made hardwood furniture....CLICK ON LINK FOR MORE INFO!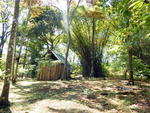 (MN-1000) 94 ACRE TITLED JUNGLE PRESERVE WITH LOTS OF WATER FRONTAGE!: $795,000 Very unique property located on the Mainland in the Southeast side of Dolphin Bay. Property is TITLED with 94 acres (38 hectares) and over 4000 feet of water frontage. Property would be ideal for an Eco-resort with cabanas over the water or a your own private jungle.....CLICK ON LINK FOR MORE INFO!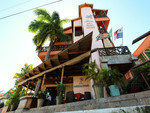 (CO-3000) MAIN STREET LUXURY HOTEL FOR SALE: $2,100,000 This luxury hotel has been designed with 4 comfortable studios, 10 luxurious suites and an amazing 2-bedroom, 2-bath penthouse. Large quality windows and doors blur the lines between inside and out, blending nature-inspired interiors with stunning ocean views. The feel here is spacious and bright.....CLICK LINK FOR MORE INFO!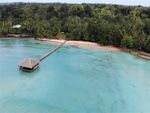 (BA-9000) PRIME BEACHFRONT PROPERTY ON BASTIMENTOS: $525,000 Beautiful beach property located on the leeward side of (Punta Vieja) Old Point, Isla Bastimentos, overlooking the Cayos Zapatilla, pristine snorkeling reefs and Zapatilla Bay. Ideally suited for an Eco-resort or private residence....CLICK ON LINK FOR MORE INFO!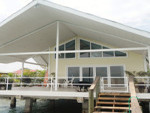 (CO-5950) EXQUISITE WATERFRONT HOME WITH EXCELLENT RENTAL HISTORY!: $595,000 This stunning home is built over the water affording some of the best views in Bocas. It is the only property of this standard ideally situated on Isla Colon in the town of Bocas del Toro and is within a short walking distance.....CLICK ON LINK FOR MORE INFO.....


(BA-1000) A TRUE BOCAS MASTERPIECE ON A WHITE SANDY BEACH: SOLD! A true "Bocas Masterpiece" is one way to describe this custom built home on the white sandy beach of Salt Creek, Isla Bastimentos. The house was a work in progress for many years and only the finest materials were used. Located on a white sandy beach.....CLICK ON LINK FOR MORE INFO.....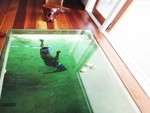 (CO-8000) TWO OVER THE WATER HOUSES WITH EXCELLENT RENTAL INCOME!: $735,000 Looking to live the Caribbean life? This could be the perfect opportunity for you. These two houses were completed about 4 years ago and have been used as a rental and personal home ever since. Both homes are similar in designs.....CLICK ON LINK FOR MORE INFO.....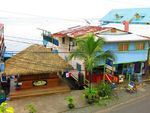 (CO-950) COMMERCIAL WATERFRONT LOTS IN THE HEART OF DOWNTOWN!: $950,000 Great Opportunity with Two TITLED side by side waterfront lots located in the heart of Bocas Town. Lots would be perfect for a large over the water commercial project with hotel, restaurant and stores. Both lots are 200m2 each with a total 20 meters of road frontage.....CLICK ON LINK FOR MORE INFO.....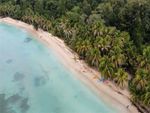 (BA-1100) TITLED SANDY BEACHFRONT PROPERTY IN PUNTA VIEJA, BASTIMENTOS: PRICE REDUCED to $550,000. A unique opportunity to purchase TITLED beachfront property in a part of Bocas that has been a well kept secret. . The area known as Punta Vieja is beginning to become known for its small boutique resorts and private getaways.....CLICK LINK FOR MORE INFO.....


(CO-3500) WATERFRONT INCOME PRODUCING PROPERTY IN THE HEART OF BOCAS TOWN: $1,200,000 LOCATION, LOCATION, LOCATION! This is an incredible opportunity to own a waterfront income producing property. Rent-able business locations, boat slip spaces, apartments, incredible views, quality finishes and quality construction.....CLICK ON PHOTO FOR MORE INFO.....