[In Featured New Properties]
(CO-3390) OCEAN VIEW THREE BEDROOM HOUSE IN BIG CREEK

(CO-950) COMMERCIAL WATERFRONT LOT IN THE HEART OF DOWNTOWN!

(C0-1790) AFFORDABLE TWO BEDROOM OCEAN VIEW CONDO!

(SO-210) BEAUTIFUL JUNGLE HOME WITH CARIBBEAN VIEWS!

(CO-4650) TITLED FOUR BEDROOM HOME ON BLUFF BEACH!

(C0-3600) TITLED THREE BEDROOM HOUSE ON ISLA COLON!

(CO-1190) TITLED 5 ACRES OF UNSPOILED JUNGLE IN PAUNCH!

(CO-2300) TITLED ISLAND HOME ON ISLA COLON!

(CO-7500) TITLED OCEAN FRONT PROPERTY IN BOCAS DEL DRAGO

(CO-4250) SPACIOUS LUXURY VILLA IN BOTANICAL GARDEN!

(MN-1000) 94 ACRE TITLED JUNGLE PRESERVE WITH LOTS OF WATER FRONTAGE!
See more properties..
home > bocas del toro properties > solarte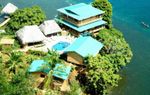 (IS-1000) TROPICAL ISLAND GETAWAY!: UNDER CONTRACT! Live a vacation all the time here!!! Family oriented for a residence or vacation home. This cozy island just off Isla Solarte would be the envied trophy of just about everyone who ever dreamed of owning their own Caribbean Island. CLICK LINK FOR MORE INFO.....


(SO-210) BEAUTIFUL JUNGLE HOME WITH CARIBBEAN VIEWS!: $359,000 This beautiful 3 bedroom, 2 bath home on almost a 1/2 acre is built in the jungle canopy and has incredible views and breezes. It is situated 45 feet above grade so the birds and wildlife are at eye level. The sustainable garden is filled with numerous tropical fruits including bananas....CLICK LINK FOR MORE INFO!


(SO-100) ISLA SOLARTE WATERFRONT HOME ON 1.5 ACRES: $349,000 With incredible ocean and lagoon views, quiet pristine surroundings and completely furnished, this house is only 10 minutes from Bocas del Toro on Solarte Island. In move-in ready shape, it is built with concrete posts and beams enclosed by panels of indestructible Covintec. CLICK ON PHOTO FOR MORE INFO.....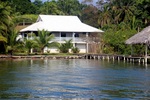 (SO-400) TITLED OCEANFRONT HOME WITH PRIVATE BOAT DOCK: PRICED REDUCED: $295,000 Watch island time go by in this beautiful TITLED Caribbean Style home located on Isla Solarte. Conveniently located just 5 minutes from Bocas town.....CLICK ON LINK FOR MORE INFO.....


(SO-600) TTILED 1/2 ACRE LOT ON SOLARTE: $89,000 Nestled in the peaceful bay of Bahia Honda on Isla Solarte this TITLED 1/2 acre property is a must see! The views and breezes are amazing from the elevated home site which feels like you are on your own private island. CLICK ON PHOTO FOR MORE INFO.....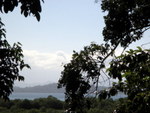 (IS-125) PROTECTED ISLAND IN A TRANQUIL SETTING!: SOLD! This small island has a lot of potential and located just 15 minutes away in a protected bay. The elevated island has a great home-site with 1706 m2 (.42 of an acre) of land. Property has a starter cabin, bodega and the start of a dream home. CLICK ON LINK FOR MORE INFO.....


(SO-700) TITLED WATERFRONT HOME ON SOLARTE: SOLD! This is a rare opportunity to own a Titled Caribbean home right on the water and just 10 minutes from Bocas Town. This 2 bedroom, 1 bath with large loft is situated on an elevated 1/2 acre lot with incredible ocean .....CLICK ON LINK FOR MORE INFO....


(SO-120) TURN-KEY WATERFRONT TROPICAL RAINFOREST RETREAT: SOLD! Come relax and live in style in this fully furnished 3 BR/3BA custom built home situated on 1.2 acres of land with 432 feet of waterfront. There is also an additional guest or caretaker's quarters with a bedroom and bathroom making the property a total of 4BR/4BA compound. CLICK ON PHOTO FOR MORE INFO.....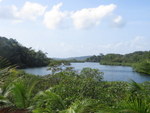 (SO-350) 8.5 ACRES OF TRUE CARIBBEAN PARADISE ON ISLA SOLARTE: SOLD! Located just 25 minutes from Bocas town on Isla Solarte this 10 acre piece of paradise is waiting for you. With gentle flowing hills, peaceful calm waters and incredible views this property is one of a kind. As you explore the manicured grounds.....CLICK ON PHOTO FOR MORE INFO.....