[In Featured New Properties]
(CO-3390) OCEAN VIEW THREE BEDROOM HOUSE IN BIG CREEK

(CO-950) COMMERCIAL WATERFRONT LOT IN THE HEART OF DOWNTOWN!

(C0-1790) AFFORDABLE TWO BEDROOM OCEAN VIEW CONDO!

(SO-210) BEAUTIFUL JUNGLE HOME WITH CARIBBEAN VIEWS!

(CO-4650) TITLED FOUR BEDROOM HOME ON BLUFF BEACH!

(C0-3600) TITLED THREE BEDROOM HOUSE ON ISLA COLON!

(CO-1190) TITLED 5 ACRES OF UNSPOILED JUNGLE IN PAUNCH!

(CO-2300) TITLED ISLAND HOME ON ISLA COLON!

(CO-7500) TITLED OCEAN FRONT PROPERTY IN BOCAS DEL DRAGO

(CO-4250) SPACIOUS LUXURY VILLA IN BOTANICAL GARDEN!

(MN-1000) 94 ACRE TITLED JUNGLE PRESERVE WITH LOTS OF WATER FRONTAGE!
See more properties..
home > bocas del toro properties > san cristobal

(IS-210) SMALL ISLAND IN DOLPHIN BAY: $32,000 This small island of 610 square meters (6,000 square feet) is in a very cute area near Bocatorito with great views of Dolphin Bay. The lot is small, but elevated, and is perfect for a single-family home! Protected with deep water....CLICK LINK FOR MORE INFO!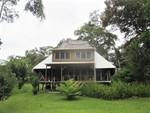 (SC-2600) TITLED UNIQUE CARIBBEAN HOME ON SAN CRISTOBAL: $295,000 This home, on a 2 acre waterfront lot on San Cristobal, was constructed by an American carpenter with lots of local hardwoods and craftsmanship. The main structure, is currently a one bedroom, one bath. It is an open concept with lots of outdoors spaces. CLICK LINK FOR MORE INFO!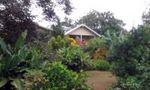 (SC-2000) MUST SEE TROPICAL HOME ON SAN CRISTOBAL!: SOLD! Quality, waterfront home for sale on Panama's Isla San Cristobal, a 15-minute boat ride from the popular tourist town of Bocas. The home and casita was designed to take advantage of the breathtaking ocean views. CLICK ON LINK FOR MORE INFO.....


(SC-600) APPROXIMATELY 3 ACRES OF TITLED PROPERTY ON SAN CRISTOBAL: SOLD! Live your dream of life in the tropical Caribbean on just under 3 acres of pristine island property nestled within a seaside community located on beautiful Dolphin Bay. Dolphin Bay is home to a permanent dolphin pod that resides year round in the bay. CLICK ON LINK FOR MORE INFO.....


(SC-450) 10 ACRES OF ELEVATED WATERFRONT PROPERTY ON SAN CRISTOBAL: SOLD! Located on the Northwest side of Cristobal you will find this property is something special in Bocas del Toro. When approaching the property you will first notice the calm aqua color water over the coral reefs. A new 70 ft dock greets you when arriving.....CLICK LINK FOR MORE INFO.....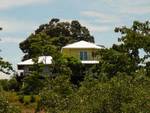 (SC-350) NEWLY BUILT CUSTOM HOME ON SAN CRISTOBAL: SOLD! Custom built home was completed in September 2012 by local highly respected builder, built to an impeccable finish, luxury permanent or vacation home built from Nispero and Plycem Boarding.....CLICK LINK FOR MORE INFO.....