[In Featured New Properties]
(CO-3390) OCEAN VIEW THREE BEDROOM HOUSE IN BIG CREEK

(CO-950) COMMERCIAL WATERFRONT LOT IN THE HEART OF DOWNTOWN!

(C0-1790) AFFORDABLE TWO BEDROOM OCEAN VIEW CONDO!

(SO-210) BEAUTIFUL JUNGLE HOME WITH CARIBBEAN VIEWS!

(CO-4650) TITLED FOUR BEDROOM HOME ON BLUFF BEACH!

(C0-3600) TITLED THREE BEDROOM HOUSE ON ISLA COLON!

(CO-1190) TITLED 5 ACRES OF UNSPOILED JUNGLE IN PAUNCH!

(CO-2300) TITLED ISLAND HOME ON ISLA COLON!

(CO-7500) TITLED OCEAN FRONT PROPERTY IN BOCAS DEL DRAGO

(CO-4250) SPACIOUS LUXURY VILLA IN BOTANICAL GARDEN!

(MN-1000) 94 ACRE TITLED JUNGLE PRESERVE WITH LOTS OF WATER FRONTAGE!
See more properties..
home > bocas del toro properties > under 150k

(IS-210) SMALL ISLAND IN DOLPHIN BAY: $32,000 This small island of 610 square meters (6,000 square feet) is in a very cute area near Bocatorito with great views of Dolphin Bay. The lot is small, but elevated, and is perfect for a single-family home! Protected with deep water....CLICK LINK FOR MORE INFO!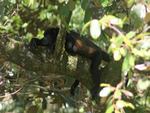 (CO-1190) TITLED 5 ACRES OF UNSPOILED JUNGLE IN PAUNCH!: $119,000 This titled property is completely untouched and a tropical jungle paradise. Large trees are found though out the entire property and surrounded by lush tropical vegetation and flowers. Many species of birds, monkeys, sloths, iguanas and.....CLICK LINK FOR MORE INFO!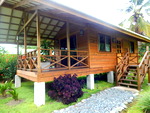 (CA-8500) AFFORDABLE INVESTMENT OPPOURTUNITY!: $125,000 New to the market this cabin is a great option if you are looking for an affordable investment here in Bocas Del Toro. This is one of 3 cabins in a small B&B located on Isla Carenero and just a quick boat ride from Isla Colon. The cabin is brand new construction, turn-key with 1 bedroom....CLICK ON LINK FOR MORE INFO!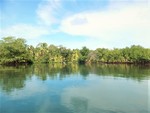 (CO-1700) BUILD OVER THE TORQUIOSE WATER: $125,000 Only minutes from town and close to famous Starfish Beach, this property is in a fantastic location for over the water building. There is calm, crystal clear turquoise water in front, reefs for snorkeling, and a secret lagoon in back for fishing kayaking.....CLICK ON LINK FOR MORE INFO....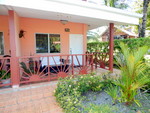 (CO-9950) COMFORTABLE OCEAN VIEW 1 BEDROOM CONDO STEPS FROM THE BEACH!: $99,500 Location is key as this condo is conveniently located on Isla Colon just a few minutes from Bocas town, beaches and restaurants. This 1 bedroom, 1 bath ground floor unit is a great affordable option if you are looking for a full time residence.....CLICK ON LINK FOR MORE INFO.....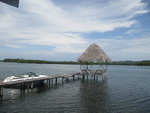 (LP-1000) OVER THE WATER CABIN WITH 2+ ACRES OF TROPICAL PARADISE!: UNDER CONTRACT! Thirty minutes South of Bocas Town you will find a special little area called Loma Partida. The well maintained property is a Tropical Paradise with with banana, coconut, mango, lime and other trees. Property also has pineapple and many other tropical plants. CLICK ON THE LINK FOR MORE INFO....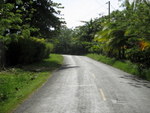 (CO-5000) DESIRABLE TITLED LOT ON ISLA COLON: $130,000 TITLED 2000 M2 (HALF AN ACRE) lot for sale on Isla Colon in the desirable area of Big Creek. Lot has road frontage and building multiple stories you will have views of the water, Carenero and Bocas Town's waterfront......CLICK ON LINK FOR MORE INFO.....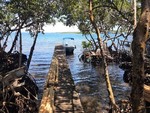 (CO-1490) TITLED WATERFRONT PROPERTY IN SAIGON BAY: $145,000 Rare three TITLED connected lots in Saigon Bay with 90 feet (27 meters) of water frontage with dock. The three lots total 7287 sqft (677 m2) with lots of room for construction. This area is ideal for building over the water.....CLICK ON LINK FOR MORE INFO!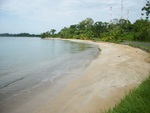 (CO-1210) ISLA COLON TITLED LOT ACROSS THE STREET FROM THE BEACH!: $159,000 This 1000 M2 Beachfront lot is on the main island of Bocas and just minutes away from the heart of town. With 60 feet along the beach side road this lot is can be used to build a private residence or a commercial business. CLICK ON PHOTO FOR MORE INFO.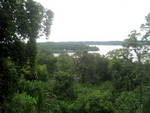 (BA-650) AFFORDABLE OCEANVIEW LOT IN BASTIMENTOS TOWN: $35,000 Priced to Sell! This property is located on Banana Hill just a short 5 minute hike from Bastimentos Town. This is one of the largest lots available with 1,073 sqmts (11,554 sqft) and has amazing ocean and mountain views. CLICK ON PHOTO FOR MORE INFO.....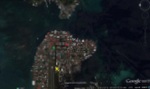 (CO-1850) TITLED COMMERCIAL LOT IN THE HEART OF TOWN: $130,000 Great opportunity to own a lot in the heart of Bocas Town. This titled 200 m2 (2152 sqft) sits in a great location for present or future development. The lot is one street off of Main St, one block from the Town Park. CLICK ON PHOTO FOR MORE INFO.....


(BA-160) TITLED HILLTOP LOTS ON ISLA BASTIMENTOS: UNDER $50K! In a park-like setting overlooking the Caribbean Sea with sunset and mountain views, these TITLED lots are next to Bastimentos Town, yet secluded. Only 10 minutes to Bocas Town by water taxi. CLICK ON PHOTO FOR MORE INFO....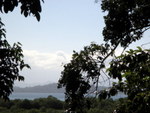 (IS-125) PROTECTED ISLAND IN A TRANQUIL SETTING!: SOLD! This small island has a lot of potential and located just 15 minutes away in a protected bay. The elevated island has a great home-site with 1706 m2 (.42 of an acre) of land. Property has a starter cabin, bodega and the start of a dream home. CLICK ON LINK FOR MORE INFO.....


(CO-6300) AFFORDABLE TITLED LOT IN A GREAT LOCATION: SOLD! This affordable TITLED lot is in the desirable Big Creek area and only steps to the beach. This 2nd tier lot is 962m2 (just shy of a 14 acre) and will have views from 2nd and 3rd floors. Restaurants, surf spots and white sand beaches..... CLICK LINK FOR MORE INFO.....


(CO-7000) AFFORDABLE TITLED LOT CLOSE TO TOWN, RESTAURANTS AND BEACHES: SOLD! This is a a great opportunity to own a TITLED lot in Big Creek. Just 10 minutes from town and minutes from the beach you can't beat this location. The lot is 1000 m2 (quarter of an acre) with plenty of room to build you tropical island home.....CLICK ON LINK FOR MORE INFO.....


LA CABANA BEACH TITLED TWO BEDROOM CONDO: SOLD! Newly Constructed 2 bedroom Condo on the special and distinctive isthmus of lsla Colon overlooking both the beach on one side and Almirante Bay on the other. Superior construction built out concrete and to American Standards. CLICK ON LINK FOR MORE INFO.......


(CO-890) ONE OF A KIND 1/2-ACRE TITLED BIG CREEK LOT: SOLD! This very unique, 1/2-acre titled lot nestled in the beautiful area of Big Creek has unobstructed views of the beach, Isla Carenero, and Bocas Town, making this a choice lot. With 270 feet of creek frontage along Big Creek. CLICK ON PHOTO FOR MORE INFO.....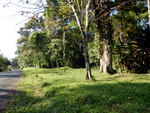 (CO-650) JUNGLE LIVING 5 MINTUES FROM THE BEACH: SOLD! This beautiful jungle property is located on the paved road to Bocas Del Drago. With over 2 hectares (5 Acres) of pristine natural rain forest opportunities are endless whether you are planning an eco-resort, jungle lodge or family home. Drago beach is only 5 minutes away. CLICK ON PHOTO FOR MORE INFO.....


(SC-600) APPROXIMATELY 3 ACRES OF TITLED PROPERTY ON SAN CRISTOBAL: SOLD! Live your dream of life in the tropical Caribbean on just under 3 acres of pristine island property nestled within a seaside community located on beautiful Dolphin Bay. Dolphin Bay is home to a permanent dolphin pod that resides year round in the bay. CLICK ON LINK FOR MORE INFO.....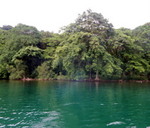 (MN-1350) 20+ ACRES WITH OVER 500 FEET OF WATERFRONT IN TIERRA OSCURA!: SOLD! This waterfront property is located in Tierra Oscura (Dark Lands) which was named for the rich dark soil that is found throughout the mountain sides. Many years ago this area was used for cacao and fruit orchards which still remain throughout the jungle to this day.....CLICK ON LINK FOR MORE INFO.....


(SC-450) 10 ACRES OF ELEVATED WATERFRONT PROPERTY ON SAN CRISTOBAL: SOLD! Located on the Northwest side of Cristobal you will find this property is something special in Bocas del Toro. When approaching the property you will first notice the calm aqua color water over the coral reefs. A new 70 ft dock greets you when arriving.....CLICK LINK FOR MORE INFO.....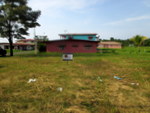 (CO-6500) TITLED LOT IN A PRIME LOCATION FOR FUTURE DEVELOPMENT: SOLD! The property is a 4 minute walk to Las Cabanas Beach and a 5 minute bike ride to the heart of town. Looking for a small commercial development or a land bank property this would be a great option....CLICK ON LINK FOR MORE INFO.....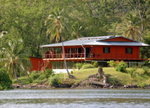 (MS-400) TRUE CARIBBEAN LIVING IN AGUACATE: SOLD! True Caribbean living is the best way to describe this property. Located in the Cauchero area this home lies in one of the most tranquil and beautiful spots in all of Bocas. The views over Chiriquí Bay and of the mainland mountains are spectacular. CLICK LINK FOR MORE INFO.....


(BA-460) TITLED OCEAN VIEW LOT ON BASTIMENTOS: SOLD! Great TITLED lot near the point in Bastimentos Town. Property is 281.13 m2 (3026 sqft) in size and sits one lot back from the ocean. The island of Bastimentos is known for it's beaches, hiking trails, National Park, bat caves and now the Zip Line at Red Frog Beach. CLICK ON PHOTO FOR MORE INFO....


(CO-940) TITLED FURNISHED BOCAS BEACH CONDOS: SOLD! 1-bed/1 bath unit on lsla Colon overlooking the beach on one side and bay on the other. Fully equipped kitchen, custom cabinetry, granite countertops, porcelain tiled floors, A/C, high-quality fixtures, built-in closets, balcony and parking. CLICK ON PHOTO FOR MORE INFO......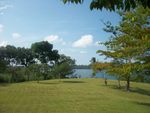 (MN-305) 7+ACRES IN TIERRA OSCURA: SOLD! The first time I viewed this property I thought I was walking down the fairway of a golf course. I was so focused on the beautiful landscape I forgot the property was waterfront. The property has been very well maintained and has a great home site for your dream home. CLICK ON PHOTO FOR MORE INFO.....