[In Featured New Properties]
(CO-7500) TITLED OCEAN FRONT PROPERTY IN BOCAS DEL DRAGO

(CO-4250) SPACIOUS LUXURY VILLA IN BOTANICAL GARDEN!

(MN-1000) 94 ACRE TITLED JUNGLE PRESERVE WITH LOTS OF WATER FRONTAGE!

(MN-320) 34 BEAUTIFUL ACRES LOCATED IN TIERRA OSCURA

(CO-2200) UNBELIEVEABLE HOUSE OVER THE WATER!

(CA-8500) AFFORDABLE INVESTMENT OPPOURTUNITY!

(CO-3000) MAIN STREET LUXURY HOTEL FOR SALE

(BA-9050) TWO ACRES OF PARADISE WITH A WHITE SAND BEACH!

(BA-9000) PRIME BEACHFRONT PROPERTY ON BASTIMENTOS

(CO-6000) TITLED OCEAN VIEW HOME ON ISLA COLON!

(CO-5950) EXQUISITE WATERFRONT HOME WITH EXCELLENT RENTAL HISTORY!
See more properties..
home > bocas del toro properties > carenero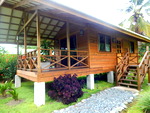 (CA-8500) AFFORDABLE INVESTMENT OPPOURTUNITY!: $125,000 New to the market this cabin is a great option if you are looking for an affordable investment here in Bocas Del Toro. This is one of 3 cabins in a small B&B located on Isla Carenero and just a quick boat ride from Isla Colon. The cabin is brand new construction, turn-key with 1 bedroom....CLICK ON LINK FOR MORE INFO!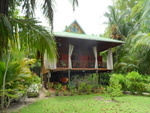 (CA-4500) TITLED WATERFRONT HOME ON ISLA CARENERO: $450,000 This TITLED 3 Bedroom, 2 bath with sleeping loft home is situated on a 1/2 acre lot on Isla Carenero. The sellers, who built the house, meticulously maintains it and grounds. CLICK ON PHOTO FOR MORE INFO.


(CA-175) AFFORDABLE ISLAND LIVING!: SOLD! This Caribbean style, over the ocean home is located just a short 2 minute boat ride from Bocas town next to Carenero Marina. Relax and unwind on the large front porch as you watch island life go by. This cozy 700 sqft home is perfect for a boater as there is a large 130 ft deep water dock.....CLICK ON PHOTO FOR MORE INFO.....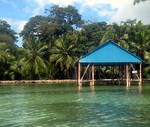 (CA-100) TROPICAL 4 BEDROOM WATERFRONT HOME ON CARENERO: SOLD! Casa Zona Tropical is truly one of Isla Carenero's finest. This 4 bedroom, 3 bath home sits on a 1.43 acre a lot with 90 feet of water frontage and is a Caribbean beauty. The large front porch is an incredible space for relaxing and taking in the ocean views while you enjoy the soundsof tropical birds and waves crashing in the distance. CLICK ON PHOTO FOR MORE INFO.....