[In Featured New Properties]
(CO-3390) OCEAN VIEW THREE BEDROOM HOUSE IN BIG CREEK

(CO-950) COMMERCIAL WATERFRONT LOT IN THE HEART OF DOWNTOWN!

(C0-1790) AFFORDABLE TWO BEDROOM OCEAN VIEW CONDO!

(SO-210) BEAUTIFUL JUNGLE HOME WITH CARIBBEAN VIEWS!

(CO-4650) TITLED FOUR BEDROOM HOME ON BLUFF BEACH!

(C0-3600) TITLED THREE BEDROOM HOUSE ON ISLA COLON!

(CO-1190) TITLED 5 ACRES OF UNSPOILED JUNGLE IN PAUNCH!

(CO-2300) TITLED ISLAND HOME ON ISLA COLON!

(CO-7500) TITLED OCEAN FRONT PROPERTY IN BOCAS DEL DRAGO

(CO-4250) SPACIOUS LUXURY VILLA IN BOTANICAL GARDEN!

(MN-1000) 94 ACRE TITLED JUNGLE PRESERVE WITH LOTS OF WATER FRONTAGE!
See more properties..
home > bocas del toro properties > $0-100k

(IS-210) SMALL ISLAND IN DOLPHIN BAY: $32,000 This small island of 610 square meters (6,000 square feet) is in a very cute area near Bocatorito with great views of Dolphin Bay. The lot is small, but elevated, and is perfect for a single-family home! Protected with deep water....CLICK LINK FOR MORE INFO!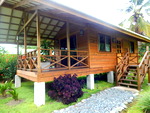 (CA-8500) AFFORDABLE INVESTMENT OPPOURTUNITY!: $125,000 New to the market this cabin is a great option if you are looking for an affordable investment here in Bocas Del Toro. This is one of 3 cabins in a small B&B located on Isla Carenero and just a quick boat ride from Isla Colon. The cabin is brand new construction, turn-key with 1 bedroom....CLICK ON LINK FOR MORE INFO!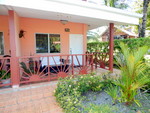 (CO-9950) COMFORTABLE OCEAN VIEW 1 BEDROOM CONDO STEPS FROM THE BEACH!: $99,500 Location is key as this condo is conveniently located on Isla Colon just a few minutes from Bocas town, beaches and restaurants. This 1 bedroom, 1 bath ground floor unit is a great affordable option if you are looking for a full time residence.....CLICK ON LINK FOR MORE INFO.....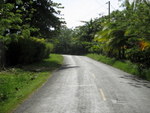 (CO-5000) DESIRABLE TITLED LOT ON ISLA COLON: $130,000 TITLED 2000 M2 (HALF AN ACRE) lot for sale on Isla Colon in the desirable area of Big Creek. Lot has road frontage and building multiple stories you will have views of the water, Carenero and Bocas Town's waterfront......CLICK ON LINK FOR MORE INFO.....


(SO-600) TTILED 1/2 ACRE LOT ON SOLARTE: $89,000 Nestled in the peaceful bay of Bahia Honda on Isla Solarte this TITLED 1/2 acre property is a must see! The views and breezes are amazing from the elevated home site which feels like you are on your own private island. CLICK ON PHOTO FOR MORE INFO.....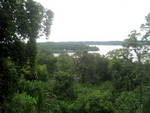 (BA-650) AFFORDABLE OCEANVIEW LOT IN BASTIMENTOS TOWN: $35,000 Priced to Sell! This property is located on Banana Hill just a short 5 minute hike from Bastimentos Town. This is one of the largest lots available with 1,073 sqmts (11,554 sqft) and has amazing ocean and mountain views. CLICK ON PHOTO FOR MORE INFO.....


(BA-160) TITLED HILLTOP LOTS ON ISLA BASTIMENTOS: UNDER $50K! In a park-like setting overlooking the Caribbean Sea with sunset and mountain views, these TITLED lots are next to Bastimentos Town, yet secluded. Only 10 minutes to Bocas Town by water taxi. CLICK ON PHOTO FOR MORE INFO....


(CO-6300) AFFORDABLE TITLED LOT IN A GREAT LOCATION: SOLD! This affordable TITLED lot is in the desirable Big Creek area and only steps to the beach. This 2nd tier lot is 962m2 (just shy of a 14 acre) and will have views from 2nd and 3rd floors. Restaurants, surf spots and white sand beaches..... CLICK LINK FOR MORE INFO.....


(CO-7000) AFFORDABLE TITLED LOT CLOSE TO TOWN, RESTAURANTS AND BEACHES: SOLD! This is a a great opportunity to own a TITLED lot in Big Creek. Just 10 minutes from town and minutes from the beach you can't beat this location. The lot is 1000 m2 (quarter of an acre) with plenty of room to build you tropical island home.....CLICK ON LINK FOR MORE INFO.....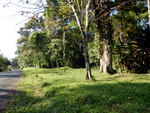 (CO-650) JUNGLE LIVING 5 MINTUES FROM THE BEACH: SOLD! This beautiful jungle property is located on the paved road to Bocas Del Drago. With over 2 hectares (5 Acres) of pristine natural rain forest opportunities are endless whether you are planning an eco-resort, jungle lodge or family home. Drago beach is only 5 minutes away. CLICK ON PHOTO FOR MORE INFO.....


(SC-600) APPROXIMATELY 3 ACRES OF TITLED PROPERTY ON SAN CRISTOBAL: SOLD! Live your dream of life in the tropical Caribbean on just under 3 acres of pristine island property nestled within a seaside community located on beautiful Dolphin Bay. Dolphin Bay is home to a permanent dolphin pod that resides year round in the bay. CLICK ON LINK FOR MORE INFO.....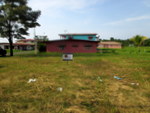 (CO-6500) TITLED LOT IN A PRIME LOCATION FOR FUTURE DEVELOPMENT: SOLD! The property is a 4 minute walk to Las Cabanas Beach and a 5 minute bike ride to the heart of town. Looking for a small commercial development or a land bank property this would be a great option....CLICK ON LINK FOR MORE INFO.....